Sport
Exchange

Market

A gamified stock exchange where you can trade shares of teams based on real life sport performance.
FREE-TO-PLAY-TO-EARN
Get started in a few minutes
Set up your profile

As we only 'play-for-fun-to-earn', this is really fast and simple.

Buy your first shares

Choose a team you want to buy shares from. Type the amount of shares you want to have and BUY.

Prepare your next move

You will actually be able to directly compare teams, analyse previous and future games, and finally, trade shares.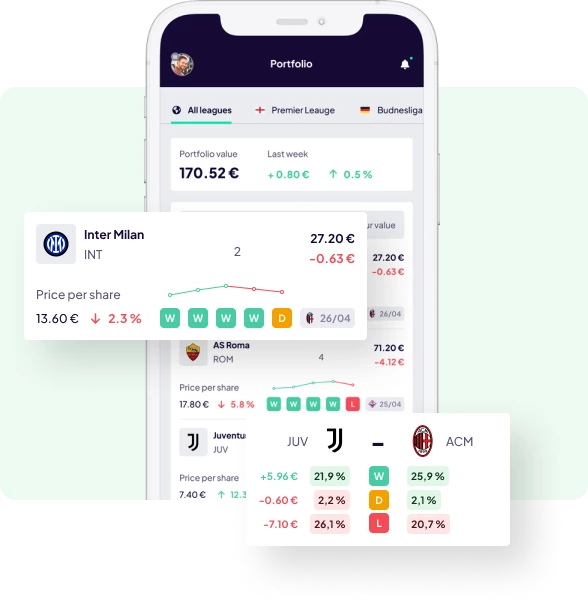 Portfolio
At least EUR 200 of 'playing' (non-real) money to start building your portfolio
You can buy and sell shares from the top five European football leagues. Your portfolio value will move up or down based on a proprietary algorithm, depending purely on the team's sport performance on the pitch.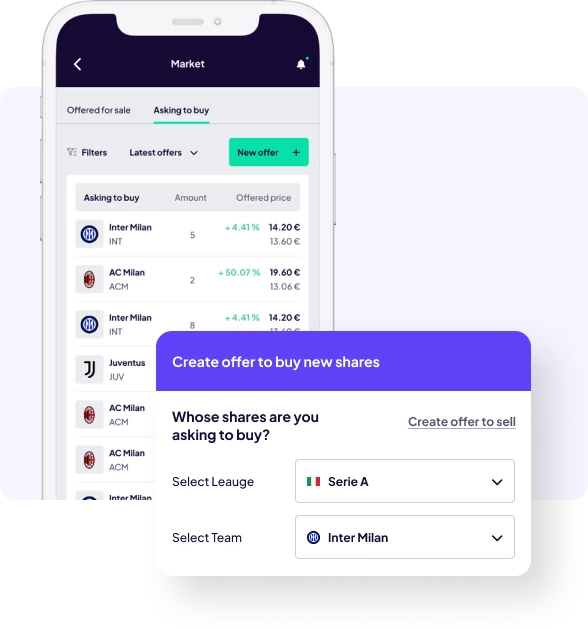 Market
An exchange market where all trades happen
Imagine it as a real stock exchange platform. You will find all leagues, teams, share prices, available amounts, offers to buy, offers to sell. You are one click away from trading.
Matches
All necessary information for your next move
Standings, fixtures, results and all other relevant information that you may find useful.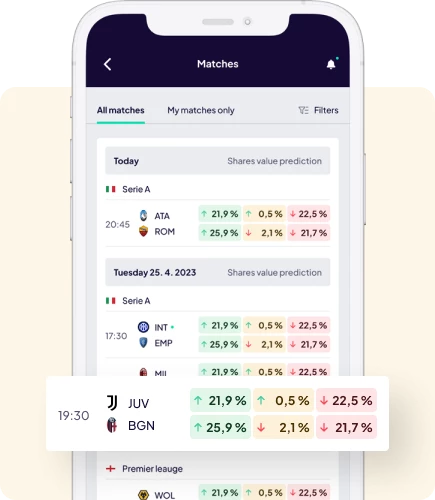 All Matches
An overview of what is coming next, including future share value predictions for each single game and team.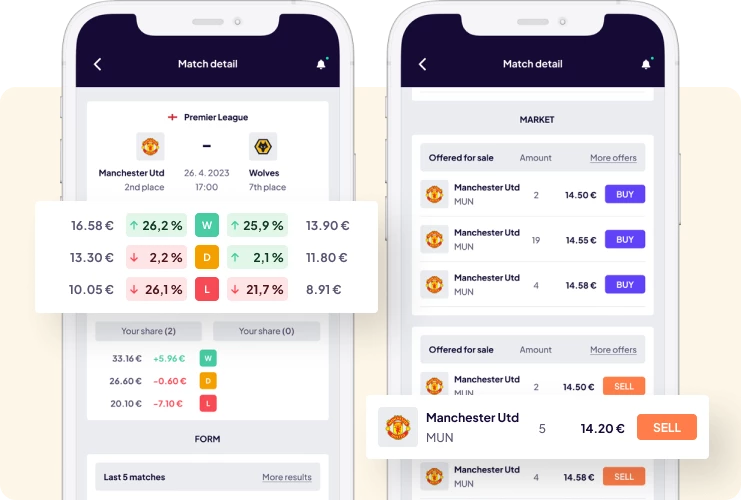 Match details
An in-depth analysis of each team's share value, future share value prediction, previous and next games, statistics, form, and trade activities on the market.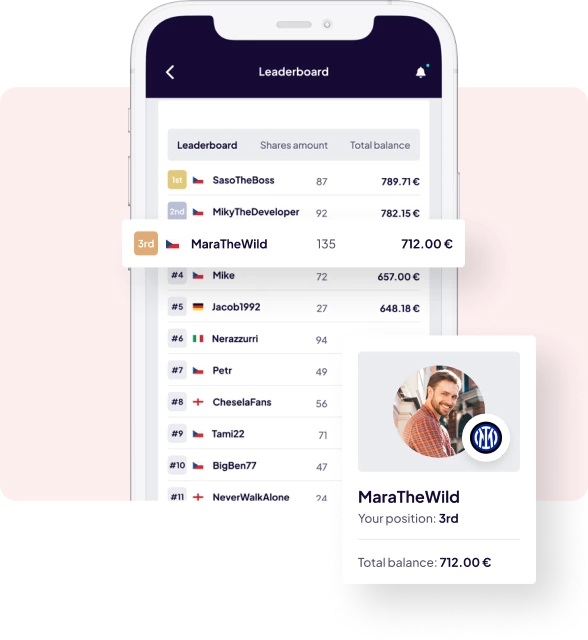 Leaderboard
Prizes for the best traders. Each month. And at the end of the season
The leaderboard gives a real-time overview of the best traders. Each time your portfolio value moves, your position on the leaderboard moves too. All your activities and transactions are summarised in 'my profile'.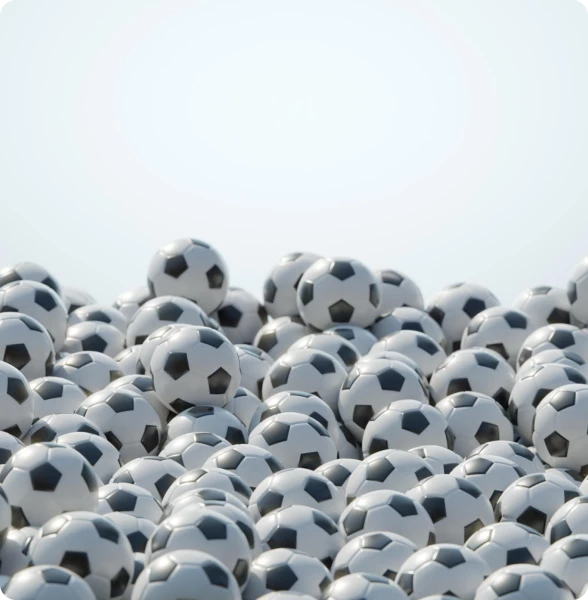 FAQ
So, is this betting? Or trading? Or a fantasy game?

Well, for what regards the experience, it's a little bit of everything. In any case, since we only 'play-for-fun-to-earn' and you don't invest real money, technically, it is more of a virtual stock exchange market. And no, it doesn't have to do anything with crypto, tokens, or NFTs.
Are these shares real?

No. They are for playing purposes only. We can call them virtual or synthetic. In any case, they don't have anything in common with real shares, they don't belong to the teams, and they don't have any value outside of this platform.
Can I play with real money?

Not yet. In this first season we are starting only with, what we call, the simple 'play-for-fun-to-earn' model. But, we do intend to offer a 'real money' model in near future. Working on it.
Then, can I earn or win something?

Yes. We award the ten best traders with various cash or other prizes. Each month and at the end of the season. Basically, we try to create various incentives and they can change throughout the year. Don't worry, we will keep you informed if you've won something.